ADVI SAVEs: UPDATE: Medicare Patients Receiving Aducanumab (Aduhelm™)
UPDATE: Medicare Patients Receiving Aducanumab (Aduhelm™)
Aducanumab (Aduhelm™) received accelerated approval as a treatment for Alzheimer's disease from the U.S. Food and Drug Administration in June 2021. The Centers for Medicare & Medicaid Services established a new Level II HCPCS code J0172 (Injection, aducanumab-avwa, 2 mg) effective January 1, 2022. ADVI Strategic Analytics and Value Economics (SAVEs) examined the first eight months of 2022 Medicare FFS claims1 to analyze the patients who are receiving Aducanumab.
ADVI found 1,270 claims billed with HCPCS J0172 across both outpatient hospital and physician office settings accounting for 388 Medicare FFS beneficiaries. 85% of the volume occurred in the physician office and 56% of the outpatient volume was acquired under the 340B drug pricing program.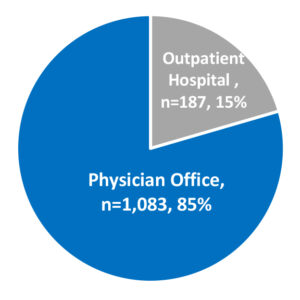 The age distribution of the Aducanumab patients ranging from 55 to 95 years old with an average age of 75 years. 93% of Aducanumab patients are white, and 56% are female. Table 1 shows the top 5 states where Aducanumab patients reside which accounts for 55% of the current Aducanumab patients. Florida and Texas account for over 1/3 of the Aduhelm patients.
Table 1: Aducanumab Patients by State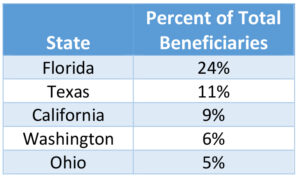 We also found that 75% of Aduhelm patients had received multiple infusions of the drug since the beginning of 2022 (Table 2).
Table 2: Number of Claims per Aducanumab Patient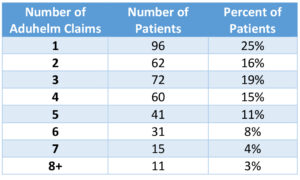 Future Research
ADVI SAVEs will continue to get monthly feeds of the 100% Medicare FFS claims throughout 2022 and track the utilization of Aducanumab. Further analysis can include physician and outpatient hospital level volumes, patient dosing, 340B billing, and drug wastage implications. We can also analyze Alzheimer's patients claims across all settings of care pre- and post-initiation of Aducanumab.
Please contact Caitlin Sheetz (Caitlin.Sheetz@advi.com), Pete Kardel (Peter.Kardel@advi.com), or your ADVI account manager with questions or to discuss further analyses.
1 July and August 2022 claims are not the complete set of final action claims, and the full run-out of these months will populate in the coming months.
Interested in getting in touch with Caitlin?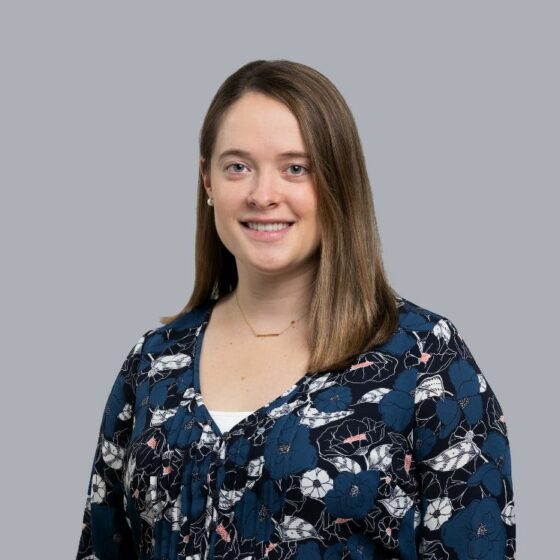 Caitlin Sheetz
Vice President and Head